Adolfo Mesquita Nunes
Advogado e ex-Secretário de Estado do Turismo
"Why should we be condemned to the green code green?"
---
Joana Bastos dos Santos
Industry Manager, Google
"Data-Driven Automated Marketing: Shaping the future of marketing"
Technology is moving fast, and consumers with it, but brands still need to catch up. Data driven marketing has become the key to delivering quicker, more relevant messages at scale. Technology can empower brands to become more helpful by letting them be there for their users, with useful answers provided timely and seamlessly. Through automation, businesses are using AI and machine learning to help customers quicker and at scale. Done right, using personalization is proven to drive engagement and loyalty. But like many businesses have found – putting all this into practice isn't easy. The 5 A's is a simple framework to help brands take full advantage of the data driven marketing opportunity.
---
Diego Semprún
Managing Director Spain, Webtrekk
"How Active Analytics can transform your conversion and your retention"
Active Analytics changes the purpose of why you use an analytics tool and how you can drive sales, repetition and higher tickets using it.
---
Cristina Fonseca
co-founder, Talkdesk. Investor. Engineer. AI Enthusiast.
"The power of positive customer experience"
My entrepreneurial spirit allowed me to see a business opportunity in Portugal. Impressed by the number of stores in Lusitanian lands and the low exploitation of the online channel, i saw that i could be the link between buyers and shops. How do customers know the stores? That was the challenge . It would be the price? the stock? proximity? delivery service? It was in 2005 that KuantoKusta born, and is now the portuguese market leader in price comparison, where i'm the co-founder and CEO.
---
Frederic Kingue Johnson
Regional Director, Contentsquare
"Provide best in class online experience by understanding your real customer journeys"
Frederic Kingue Johnson will share the stage with Pedro Mata, Deputy CEO at Credibom, to discuss the relevance of identifying exactly how and why your customers behave on your website, mobile, and apps, as a means to optimize your customer journeys and improve your conversion rates. Some of the best in class eCommerce brands are exceeding their customer expectations and increasing their conversion rates through strategies such as the use of Artificial Intelligence to identify behavioral patterns, the measurement of new strategic KPIs that go further in consumer analysis, and the empowerment of their teams to measure the impact of their decisions and justify their actions with easy-to-understand data. Frederic and Pedro will share how Credibom and other brands around the world are stepping up their game in the digital world – key to success and survival in an ever-more competitive ecosystem.
---
Angelo da Silva
VP Sales and Head of Portugal
" The Perfect 9!"
We all need our perfect #9 on our Commerce.
Living between Spain and Portugal, Angelo has been working on the payments industry for the last 8 years, and more than 10 on an digital environment helping companies to grow locally and internationally by providing the correct information, support and tools needed when payments became a challenge.
---
Álvaro Butragueño
Iberia Sales Manager, Eulerian Technologies
"Discovering your Customer Journey through Online Attribution"
There was a time when the customer journey was very simple, even basic. But that was long ago. Today a customer can use multiple media channels to reach the end of a single conversion. Facing this scenario, many questions arise such as: How many channels do my clients use until they convert? Which partner has the lowest cost per sale? Which channel has contributed the most to the conversion? Which impacts have been useless?
Thanks to attribution we can give answers to all of these questions. Marketing Attribution will allow us to make the right decisions every day, by giving us a real-time, complete and accurate view of the Customer Journey, and by helping us to optimize our media spend.
It's time to bring Attribution Marketing and Data Management to your company!
---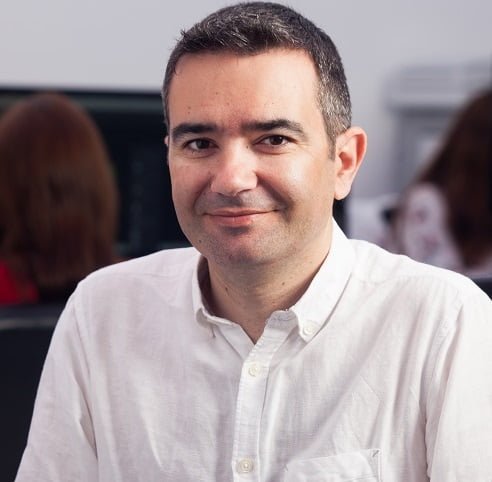 Paulo Pimenta
CEO, KuantoKusta
"How personalization doubled our conversion rate! "
KuntoKusta, leader of price comparison shopping in Portugal, has implemented Target2Sell AI Engine to personalize the customer experience on its website. KunatoKusta will explain how personalization algorithms have been A/B tested and proven in real life – and present both the results and the customer experience.
---
João Dias
Executive Administrator, AICEP Portugal Global
"Exportar Online – Digital Internationalization"
E-commerce has been rising as a common practice in international trade. The advantages and opportunities offered by electronic ways of doing business compared to traditional internationalization strategies are still to be explored by many Portuguese companies. Come to know more about AICEP Programme Exportar Online, developed to boost the digital internationalization of the Portuguese economy.
---
Ricardo Chaves
Payments & Infraestrutures Director
"The quest for the invisible payment"
We are on a new digital context, where the consumer is always connected, through a complex multichannel and multidevice ecosystem, in which is increasingly harder to deliver a seamless and distinctive experience. The payments evolved from a traditional card system, reasonably simple and "invisible", to an increasing variety of digital solutions, in parallel with an evolution of daily consumption to a bigger fragmentation and customization, spread around several apps and platforms. In this context, the challenge of recover the payments simplicity goes through create new integrated solutions, with new consumption journeys, seamless, secure and comfortable, that is "invisible" to the consumer, at the same time that are being available choices aligned with the local payment behaviours enough to fulfil all segments. The challenge to merchants with online stores is to integrate their payment moment in this complex context
---
Paulo Raposo
Country Manager, Mastercard
"The Importance of Electronic Payments"
Coordinator – Product Developtment Unit/Retail Marketing Department at Caixa Geral de Depósitos (1992-2000) Senior Managar at BPN Créditus – Grupo BPN (2000-2001) Country Manager at Mastercard Worldwide (2001- at the moment) Country Manager at Mastercard (2013 – at the moment)
---
Sebastien Alexandre
Co-founder, Gowento
"Apple Wallet, Google Pay, Progressive Web Apps: how retailers should leverage them to boost traffic and sales"
It is now possible for retailers to communicate on their customers' mobiles, with no app to install, and send them notifications, to drive traffic to store. How? Via mobile wallets, applications that are pre-installed on your customers' mobiles (iPhone and Android), enabling you to send personalised push notifications, on demand or geo triggered. In 2 clicks, you can add a dynamic pass (loyalty card, vouchers, invitations, etc) on their customers mobiles (using Apple Wallet, Google Pay and Progressive Web Apps), and use it to send notifications, on demand or geo-triggered. In less that 2 hours, you're all set to send notifications to your customers. Join our presentation and you'll discover our prestigious brands like Fnac, Paris Airport and Galeries Lafayette use wallets to boost trafic and sales.
---
Andre Romão
COO, Toogas
Toogas is currently the only Ecommerce company founded in Portugal, recognised as an Official Adobe Magento Solution Partner. Online stores vary widely. To best understand their scope, they can be categorised as with cumulative or single proposes of B2C, B2B, B2B2C, Marketplace B2C, Marketplace B2B. The amount of integrations and frequency of data exchange can define the real complexity of each project. Adobe Magento concept recognises the online store as a fully independent store frequently integrated in an ecosystem that requires Multichannel or, if possible, Omnichannel presence. One of the benefits in using Magento framework is its scalability and multi-database framework tailored for custom integrations. In conclusion we'll share some relevant and recent case studies.
---
David Marimon
CEO & Co-Founder, Catchoom
"Did you know product information is key to increase sales? Discover how Privalia and Scotch&Soda use AI to do it"
Did you know product information is affecting your eCommerce sales? A whopping 98% of consumers have actually abandoned an online purchase due to wrong or inaccurate product data. Comprehensive product content is actually among the top reasons why 88% of customers proceed to a purchase. Are you also aware that product images are one of the main deciding factors in purchase? In fact, poor quality product images actually get 94% less product views than their high-quality counterparts. Catchoom's online catalog enrichment solutions help online retailers like Privalia and Scotch&Soda tackle these issues. Through AI and Computer Vision, our automatic product tagging solution analyses fashion product images and automatically generates structured product data for your eCommerce. This helps boost SEO, reduce abandonment and streamline operations. Our image QA tool, on the other side, analyses product images to detect blurriness, compression or missing product views to keep image consistency and increase conversions.
---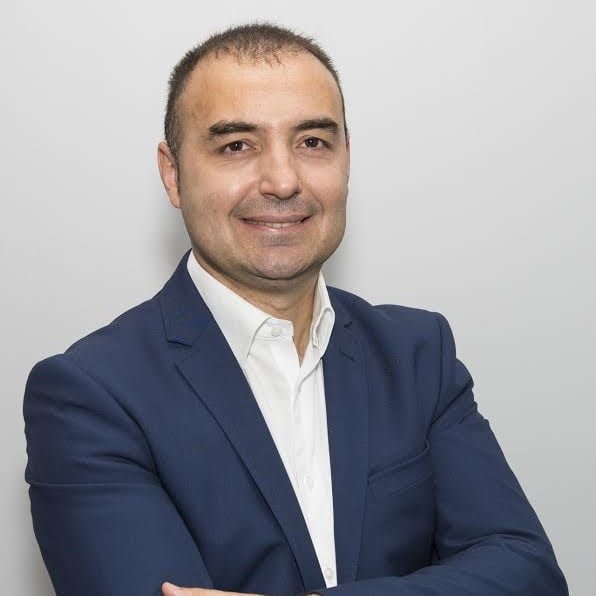 João Palma
Director Comercial, DHL Parcel
"E-commerce Deliveries – The Present and the Future"
---
Daniel Reis
Sócio, PLMJ
"Am I complying with the law?"
Análise de hot topics legais de proteção dos consumidores aplicáveis ao comércio eletrónico: direito de livre resolução, garantias sobre os produtos, RGPD, embalagens e segurança.
---
Eduardo Barreto
General Manager, HiPay Portugal
"Beyond Payments: Utilizing smart technology to maximise sales"
A presentation of various real world customer case studies showing how the use of smart technologies can impact your bottom line – growing sales and driving up revenues.
---
Gerard Molins
Enterprise Sales Executive, Selligent Marketing Cloud
"Walk in Your Customers' Shoes to Reach Your Marketing Goals"
Today's consumer demands more – so much more. Not only do consumers expect perfect service and seamless experiences online across every channel, but many expect marketers to predict what they want and give it to them before they even ask for it. And they have no problem switching to another brand the minute they don't get they want. This presentation will tell you how marketers can address this critical challenge and how we can help you reach your marketing goals.
António Montez 
Master Principal SC, Oracle
"The Next Era of Commerce"
Delivering modern shopping experiences with yesterday's technology has become too challenging. Oracle puts control in the hands of brands and retailers to simplify their technology footprint, innovate quickly, and deliver AI-driven experiences that drive engagement and loyalty wherever shoppers are.
Jesus Moreno
Country Manager Spain, AB Tasty
"Improving conversions through an ongoing Test & Learn optimization strategy"
The Test & Learn method allows for constant improvement of conversions while reducing the risk of the old ways. Learn how FAANG companies adapt to the ever-changing client.
---